A
nother special and blissful monday of my life as I stood one of the winner as
Super Contributor
to The Recipe Dairy Contest by Nags of
Edible Garden
. Thank you
Nags
for the special event on Indian Recipes. I am happy and jubilant to be part of this event and to stand as a winner. Now coming to today's post
Dosakaya Pappu/Kakdi Dal/Kankadi ki Dal
is one of the flavourful and aromatic dal delicacy. Dosakaya/Yellow Cucumber contain high water content and they are low in calories. They are excellent source of potassium and vitamin C. Cucumber has a cleansing action within the body by removing accumulated pockets of old waste material and chemical toxins. With many more health benefits, cucumber makes it way in my pantry. Mild flavoured tuvar dal when mixes with watery cucumber along with aromatic spices gives a delectable pleasant-tasting dosakaya pappu.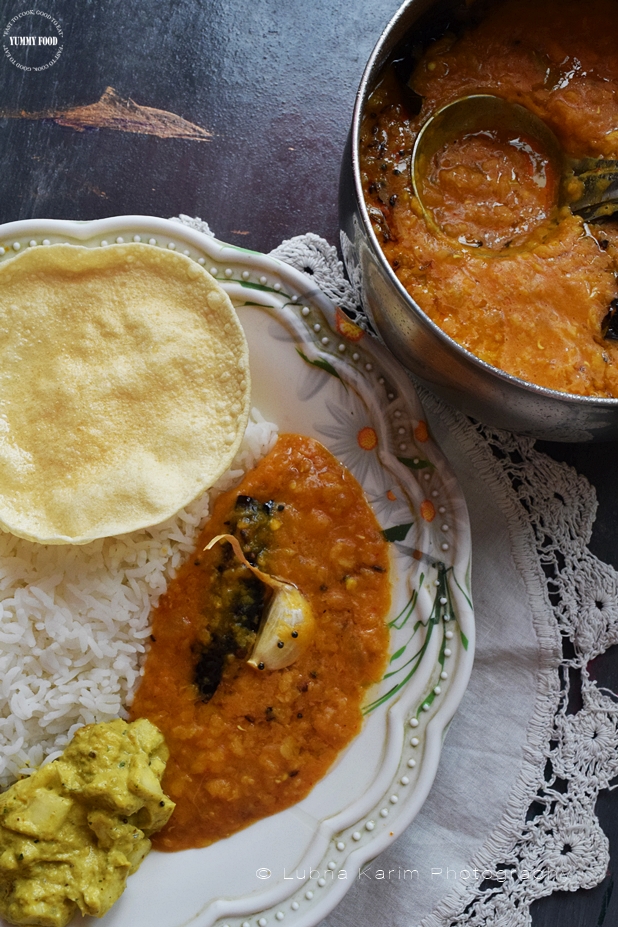 Dosakaya Pappu
INGREDIENTS:
1 medium sized Dosakaya/Yellow Cucumber
1 cup Tuvar dal/Red gram/Kandi pappu
1 Onion, peeled and finely chopped
3 Green chilies
3 tbsp Tamarind extract
1 tbsp Red chilli powder
1/4 tbsp Turmeric powder
Salt
TEMPERING/TADKA/POPPU:
1/2 tsp Mustard seeds
1/2 tbsp Cumin/Jeera seeds
6-9 Curry leaves
2-3 cloves Garlic, peeled and slightly crushed
1 dry Red chilli
Oil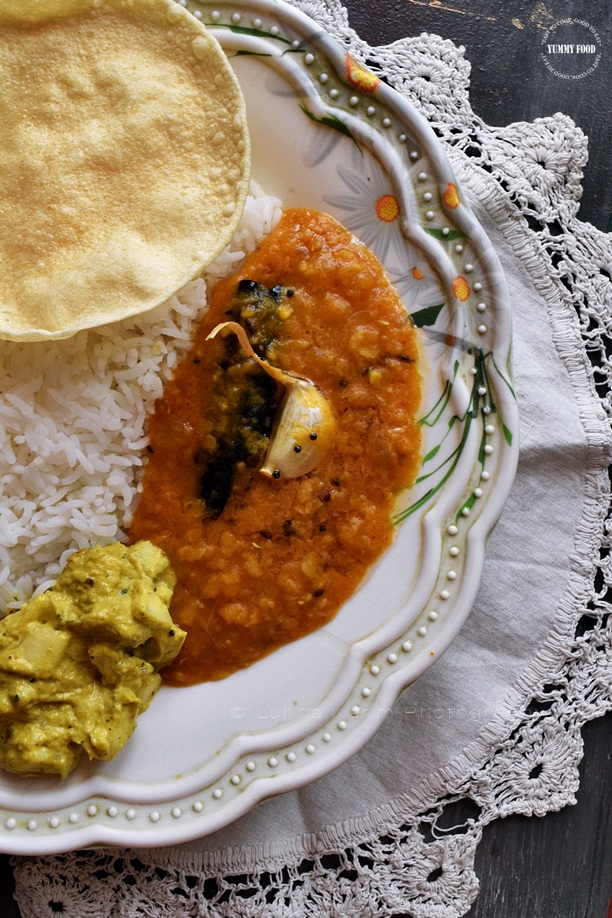 PREPARATION:
Peel, wash and cut the cucumber into half. Remove the seeds and taste the cucumber before you start to cut into pieces. If the cucumber tastes bitter then don't use it. Cut the cucumber pieces into 1 inch pieces and set aside.
Wash and pressure cook dal by adding sliced onions, dosakaya pieces, red chilli powder, turmeric powder, tamarind extract, water and a drop of oil.
Pressure cook for 4-5 whistles or until dal turns soft. Mash and set aside.

Add oil to kadai or heavy bottom cooking vessel and add the ingredients listed under 'tempering' one by one and once they turn to change color turn off the flame and add dal to this and cover. Leave for five minutes and serve by taking into a serving bowl.

Serve with hot steamed or boiled white rice with a dollop of ghee.

Last but not least add your 'love' to make this dosakaya pappu taste 'YUMMY'.
UPDATE : This recipe is going to participate in My Legume Love Affair -Ninth Helping hosted Laurie of Mediterranean Cooking In Alaska. This nutritious event is started by Susan of The Well Seasoned Cook. This dal is also going to particiapte in AFAM:CUCUMBER hosted by Neha of Tasty Recipes. This AFAM event is started by Maheswari of Beyond The Usual.