I may not welcome summer warmly but I do it rather coolly. Since the time I was a kid, I love summers, may be b'coz they bring annual holidays or may be b'coz of fragrant jasmine flowers, may be b'coz they carry a hint that my birthday is near by or may be b'coz of mangoes. In southern states of India, its almost 365 days of summer, with some untimed showers and sometimes an uneven dipping of mercury levels. But the best part being in Bangalore is its salubrious climate. Round the year you can experience light to moderate to heavy showers keeping you cool even in summers.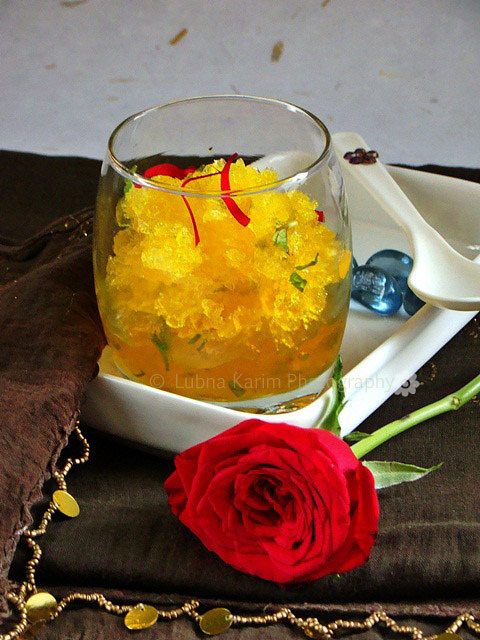 As I told you summers bring the king of fruits with them, "The Mangoes". Seasonal fruits are always special to relish. As they are found in particular season, they make best buy during that season. The best way to indulge with mangoes is by just peeling the skin and cutting the pulp into cubes. But the great mangoes can also be enjoyed in many more ways; they can be pureed and processed in cakes, cookies, sorbets, milkshakes, cocktails, mock tails, drinks, sweets, desserts, puddings, jelly's, granita's and etc.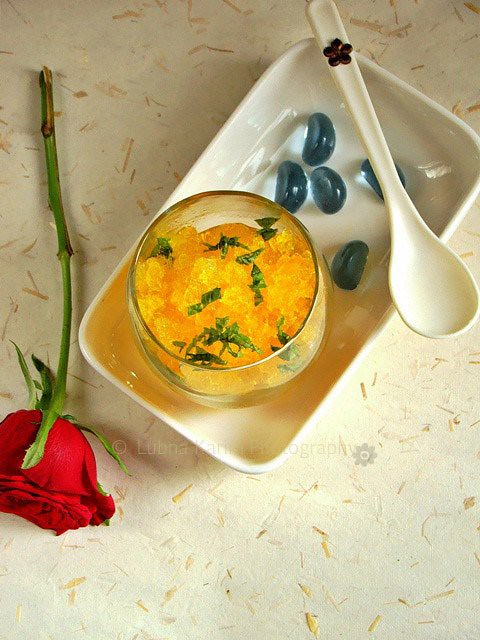 Coming to today's post on mangoes, it's a simple and easy recipe with mangoes. Granita's are normally flavoured iced scrapped version of fruit. When a fruit is processed into granita, it still retains all the flavor and naturality. As it's been summer, cold dessert like mango sorbet is perfect to bask on. The medley of sweet mango with tangy lime juice and with hint of mint makes a luscious granita.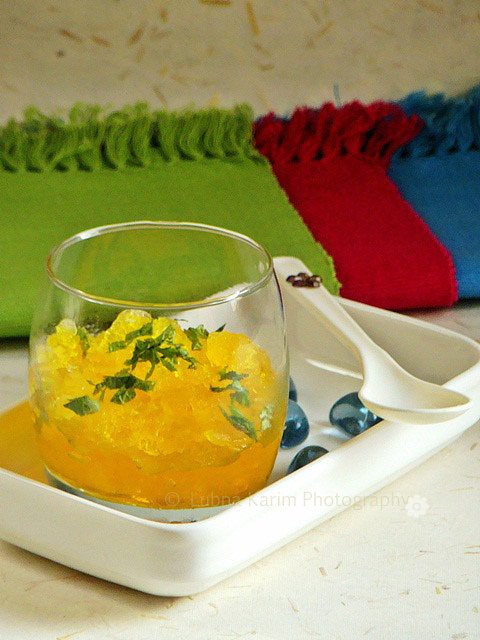 INGREDIENTS:
2 cups chopped ripe mango
½ cup water
2 tbsp fresh Lime juice
2 tbsp Sugar, optional
2-3 fresh Mint leaves, minced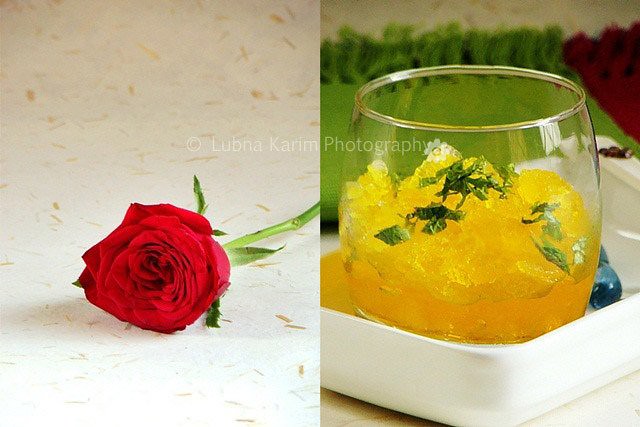 PREPARATION:
In a blender, blend mango pieces, water and sugar until smooth. Now add lime juice and stir to dissolve.
Pour the mixture into flat container with edges or rectangular baking dish. Place the container in the freezer. After 30-45 minutes, run a fork along sides of the container to break up large chunks of ice. Repeat this process for every 30-40 minutes.
Once ice is full of large, irregularly flaky with no liquid remaining then your granita is ready to serve.
Serve them in your choice of glasses with minced mint leaves on top.
Last but not least add your 'love' to make the dish 'YUMMY'.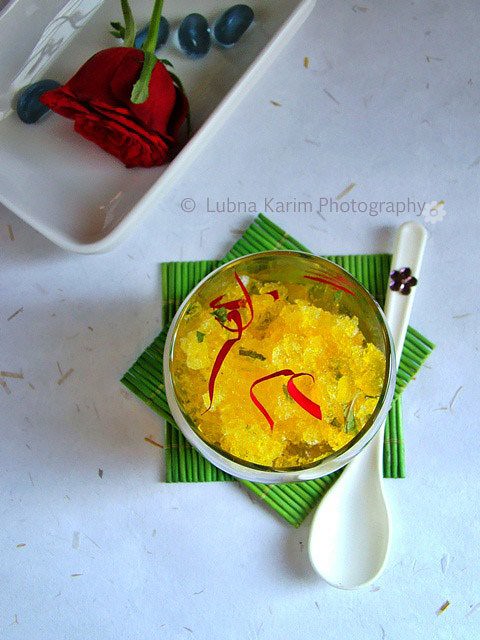 VARIATIONS:
Adding rose petals enhances the look of granite.
You can even add chat masala for that Indian punch.
Freshly ground black pepper, give extra flavor and nice tinge to the taste buds.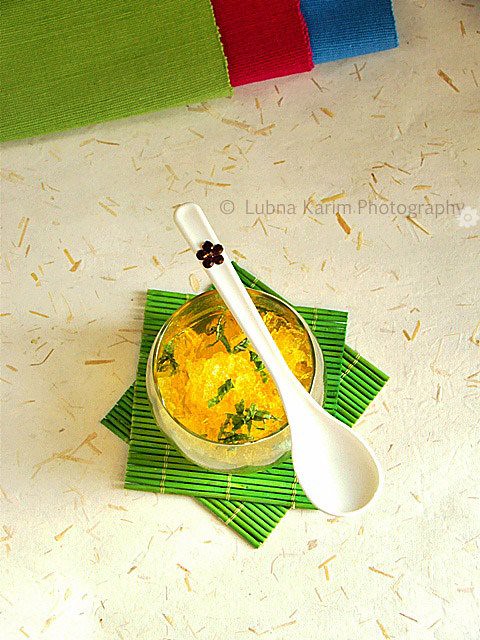 NOTE: For best flavor and texture, serve within two days of making.