Few days back I received a mail asking if I am interested in doing a review and interview for Just Bake …..apart from being busy with packing as I was leaving to native….I thought I will go for it….as this would be an new experience to me. After some quick mails, I finally landed to 'Just Bake' outlet at Indira Nagar. The first look of the store was good. The Indira Nagar 'Just Bake' outlet was situated at calm and cozy corner in the shadow of big neem tree leaving behind the noise of the city. Upon reaching there I was greeted by store owner Mr. Rajesh and the Mr. Vijay.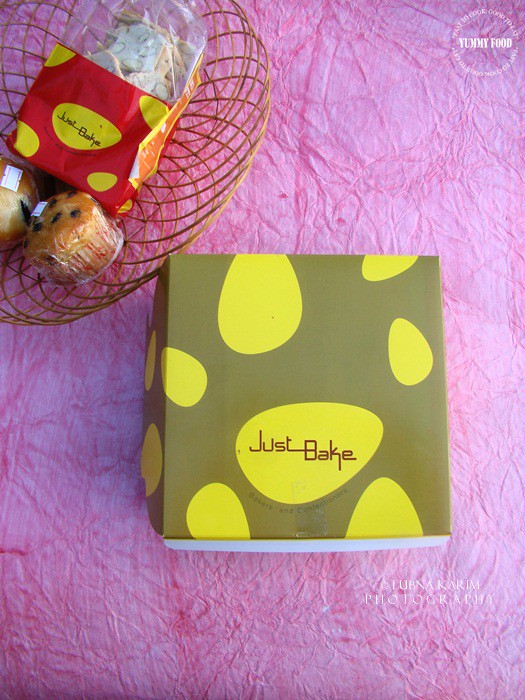 I settled in a place from where I can see the running traffic along with a view to 'Just Bake' goodies. By the time I reached there, there was a pretty kinder garden girl who has come up with her mom to order an cake for her birthday. She kept on insisting her mom for a Ben10 cake and her mom was looking out for good flavor cake….Keeping both the criteria's in mind, the store runner has took an order to deliver an theme cake with yum flavor. The pretty girl was happy and so was her mom…..Turning towards me, the store owner said, with a smile…..that is what we deliver….Smiles through satisfaction.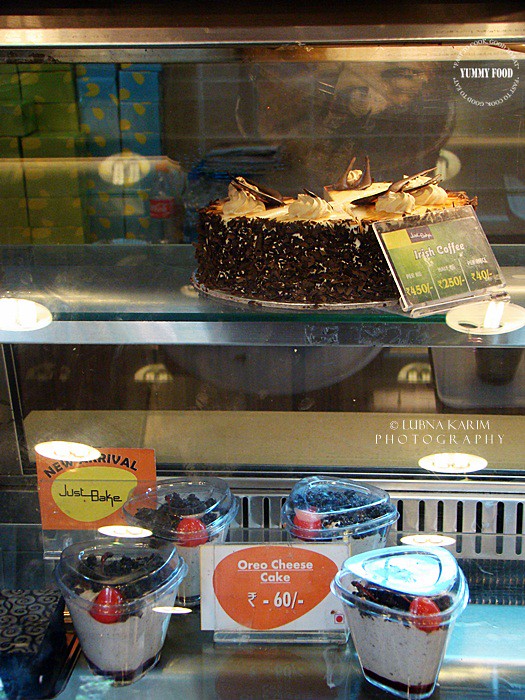 Upon asking about the idea behind Just Bake, he said it is the idea of Mrs.& Mr.Rami Reddy , the couple who have seen many ups and downs in their construction business and finally landed into bakery business to start afresh all over again. The Indira Nagar outlet is the first one they have opened and it is their one of the biggest outlet in the city.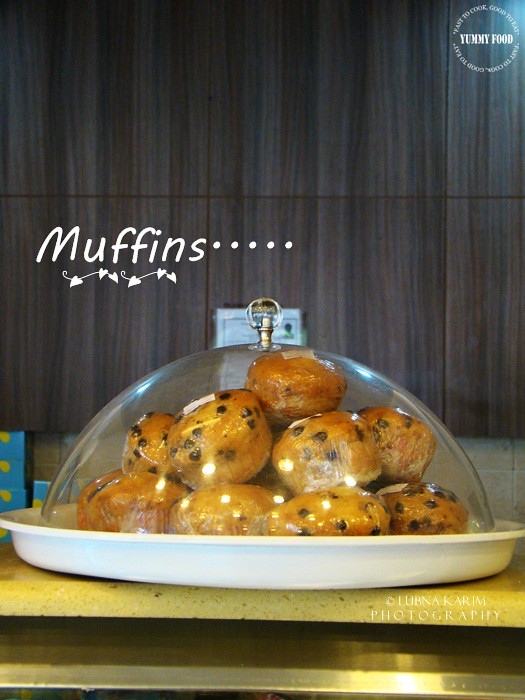 Me: What makes Just Bake unique from others?
Mr.Rajesh: The cakes, cookies, bread, etc are made with fresh and good quality organic ingredients. They are directly purchased from the mills and many are imported from the other countries. The store is always clean and good hygiene is maintained in the store. Every ingredient is hand selected. On an average, we make around 2500 kgs of Cakes per day in Bangalore, which is a HUGE volume. We are the largest consumers of Cream and Chocolate in South India.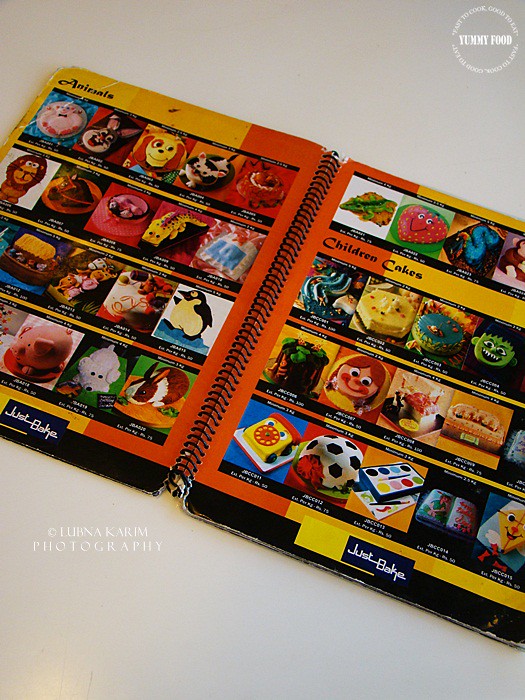 Me: How many outlets do you have in and around Bangalore?
Mr.Rajesh: Right now we are having 52 outlets in Bangalore. We have our outlets in Mysore and Mangalore too. Soon we are thinking to open stores at Pune and Hyderabad.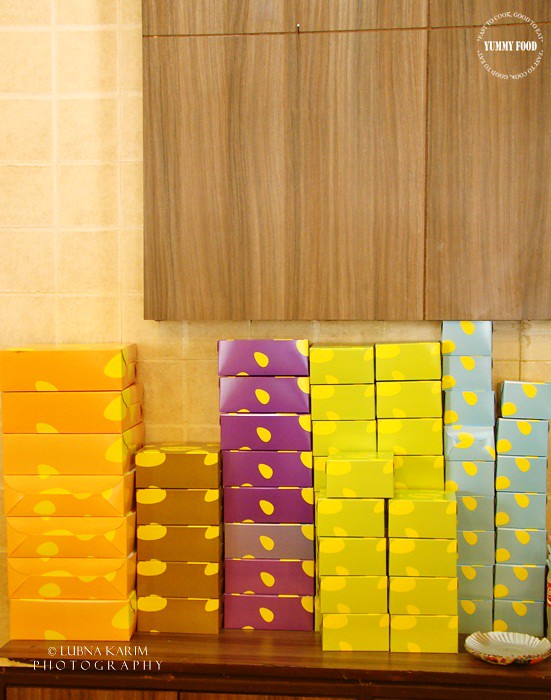 Me: How does 'Just Bake' operate?
Mr.Rajesh: Just Bake has got a production unit, from where the supplies are delivered to the outlets three times a day. This process will help in delivering fresh goodies every time.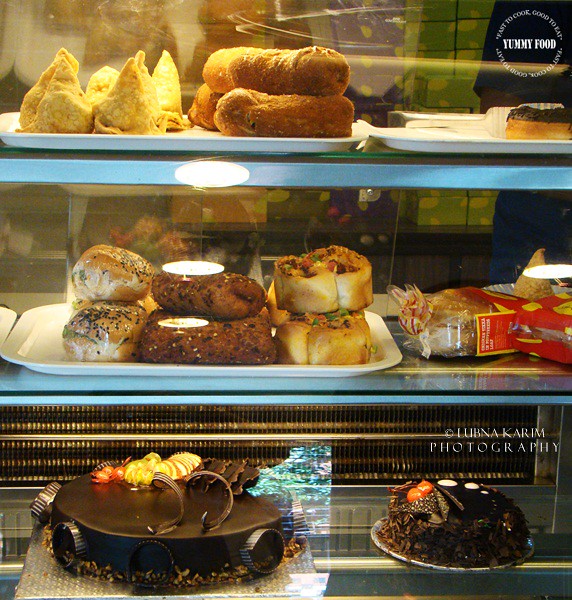 Me: What's new and fast selling at Just Bake?
Mr.Rajesh: Gone are the days when cakes are just ordered for birthdays, these days cakes are even bought or ordered for any occasion and even festivals. Mr. Rajesh was told me someone has ordered an Eid Mubarak cake for Bakrid this time. People these days are buying cakes, if they are visiting friends or family instead of sweets. So, keeping this changing trend in mind 'Just Bake' has come up with 100 + different varieties of cakes and pastries and still counting.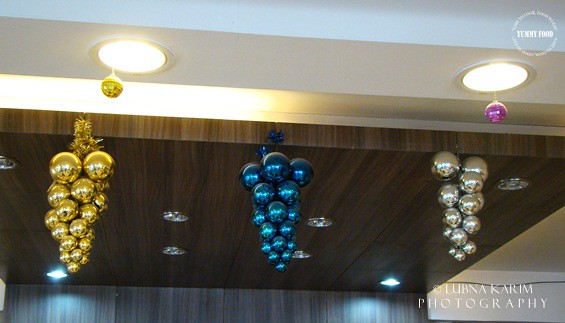 Me: Every cake and pastry looks like a piece of art, how about pricing?
Mr.Rajesh
:
Thank you for the compliments. Although the feel of the product was enhanced the mouth feel was given more concentration and hence the taste and quality.  Last but not the least; the pricing is very very competitive. The cream that we use to make cakes is soya cream, which is a non-dairy cream.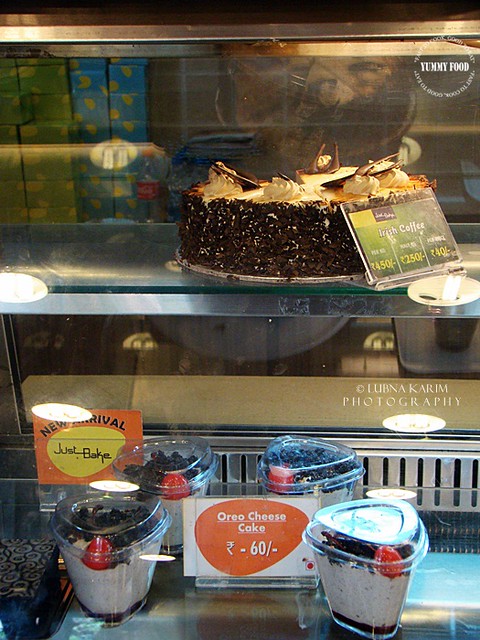 Me:
Tell me about the 'Desserts of the Month'?
Mr.Rajesh
:
We have started this concept to introduce a new flavor each month through innovation and creativity. Keeping the changing mind set of customers we thrive to give something new every month. That's a unique USB of 'Just Bake'.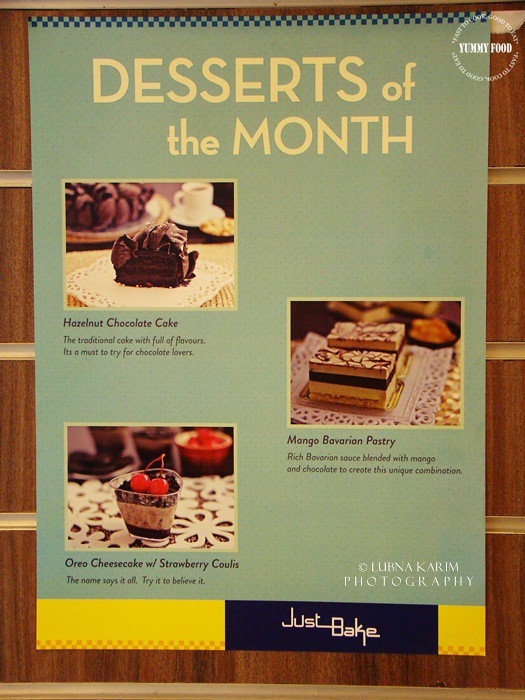 Me:
Congrats on Guinness World Records. How did that happen?
Mr.Rajesh
:
We are proud at 'Just Bake' to hold a
Guinness World Record
. We made a fruit cake on the eve of Christmas which weighed around 3, 800+ kg. at Palace Grounds. It was one of the most appreciated creations by 'Just Bake'.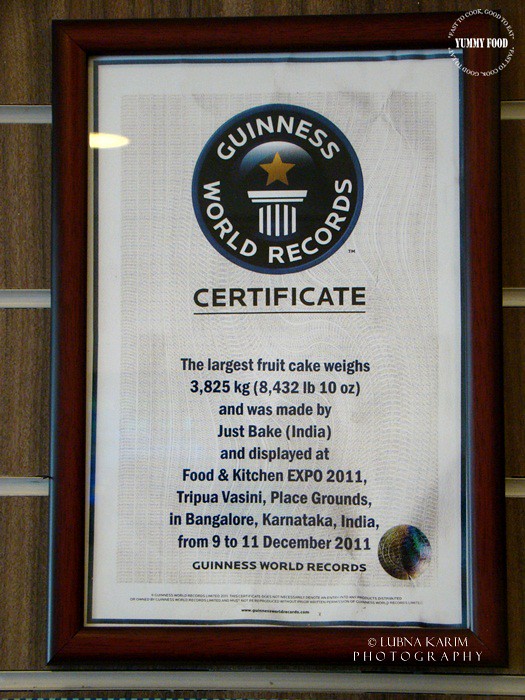 Me:
What we are going to see new at 'Just Bake'?
Mr.Rajesh
:
We always work to give something new to customers every time. We are working on some new projects and innovative ideas of cake decorating. We are working on Gum Paste Icing decoration ideas…which you can see soon on the cake and pastries.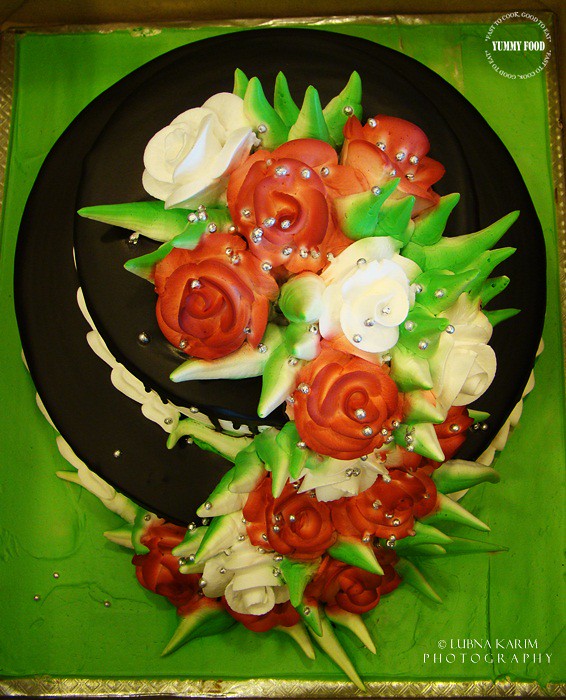 Me:
Do you take corporate orders?
Mr.Rajesh
:
We have so many corporate companies associated with us. We love doing catering to them. A lot more companies ask for a piece of cake, samosa and cookies to be packed separately in different boxes for their employee's and delivered for occasions like Diwali, New Year's, Farewell's, etc.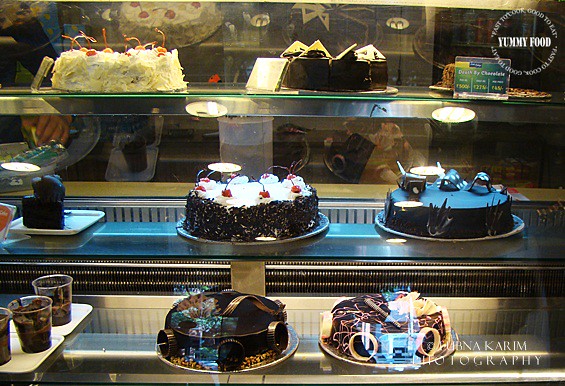 Me:
Tell me more about themed cakes?
Mr.Rajesh:
These days' kids are very choosy and very mature enough to choose their own themed birthday cakes. We always make it a point to understand the request of the customers and deliver them with utmost priority. We love creating new themes to keep the new generation kids in mind.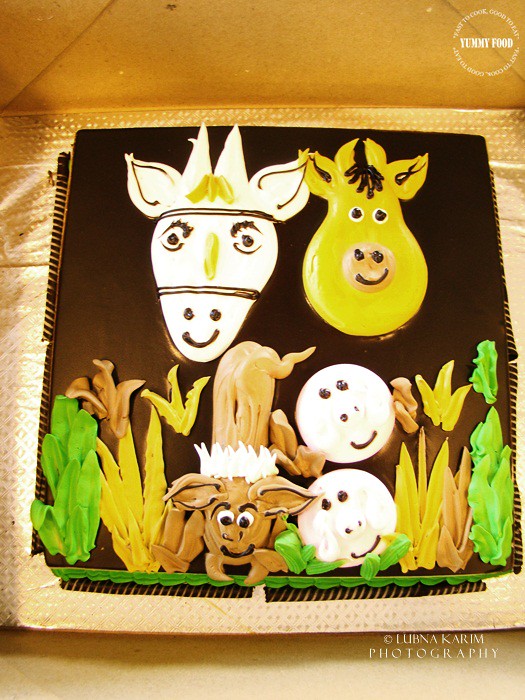 MY PERSONAL REVIEW:
My association with 'Just Bake' started when my husband use to get an cake every month to celebrate monthly birthday of my lil'M 'when she was less than an year old. Most of the cakes were from 'Just Bake' as his office food court has got an outlet. So reviewing 'Just Bake' was an yum affair, which I loved to the full. I had a huge piece of 'Death By Chocolate' which is very fast moving at 'Just Bake', that piece of pastry is fully loaded by chocolate and the taste was simply yum.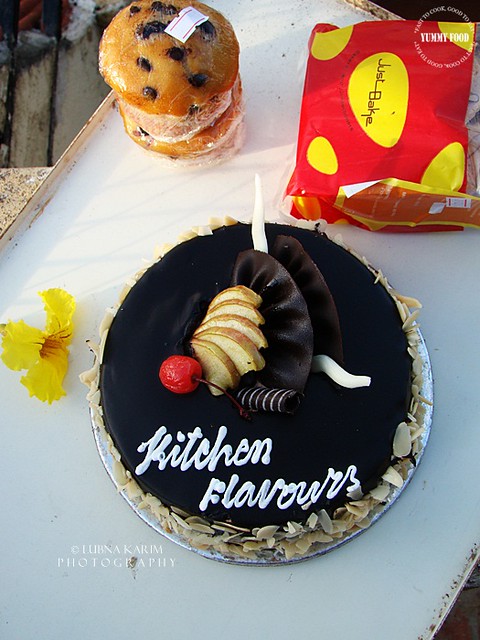 They packed an Almond-Chocolate Fudge Cake, Almond Biscotti and Chocolate Chip-Blueberry Sauce Muffins. Almond-Chocolate Fudge Cake was just melt in mouth, the crunch from slivered lightly salted and roasted almonds giving the cake a nutty crunch.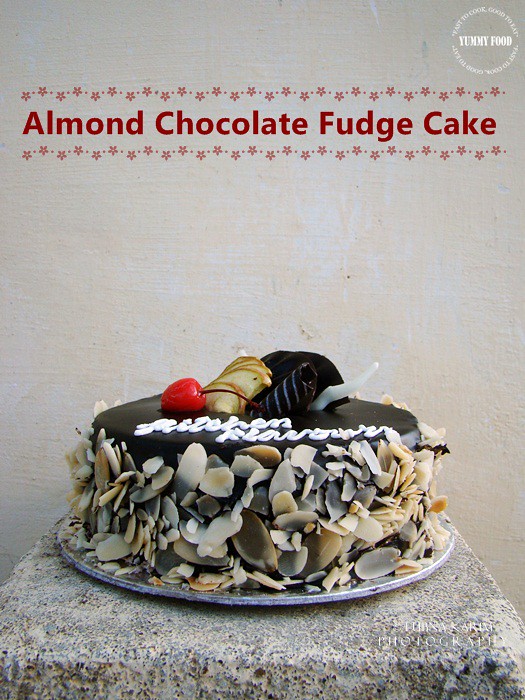 The cream and chocolate layer in between the cake makes it moist and yum. The top decoration looks like a piece of art with white and dark chocolate designs. Sugar dipped Cherry and Apple pieces add glamour to the cake. Whole and whole it look like a master piece, which has been baked to perfection and decorated with expert skills. Flavors are fresh and yummy. Simply melt in mouth.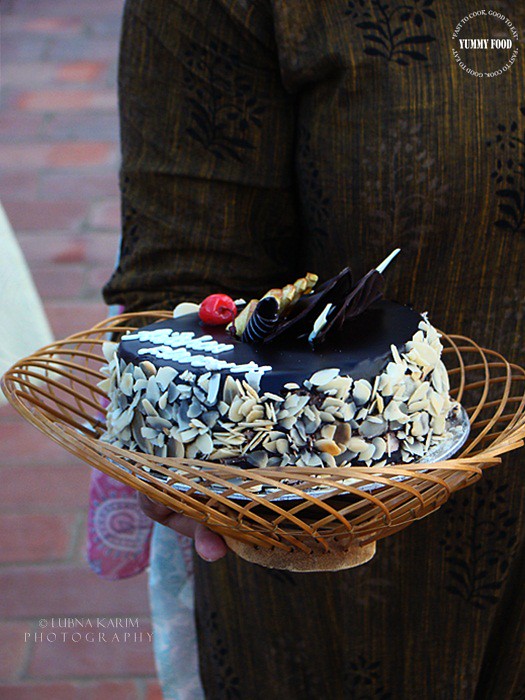 Almond Biscotti has got unroasted almond flakes, which make a perfect tea time snack. I like the crunchy taste of the biscotti. I had the muffins next day, as I was full with cake….they stayed fresh and moist the next day too. Even my toddler was happy relishing on these muffins.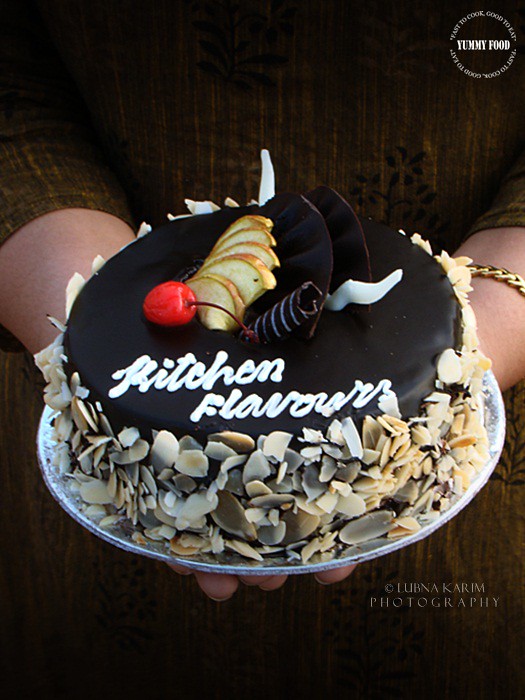 Apart from cakes and pastries, Just Bake also offers savory items like samosas, mini pizza's, etc.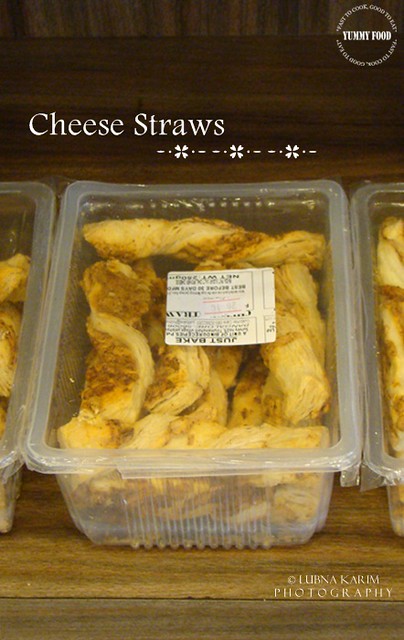 They also sell fresh baked bread, cheese straws, pies, tarts, brownies, etc.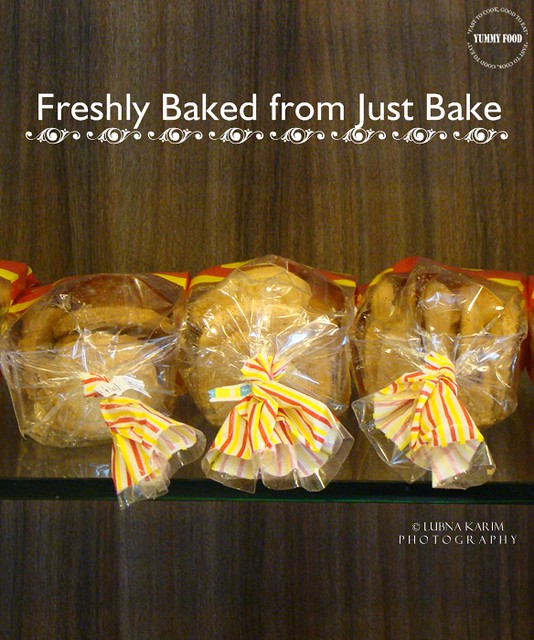 They also have mousse, trifle, crushes, cheesecakes etc.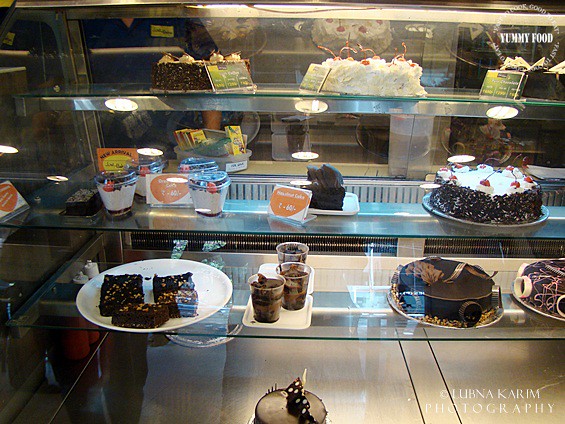 RATINGS:
Ambiance – 8.5/10
Service – 8/10
Taste – 9/10
Quality for Money – 8.5/10
Parking – Available
Online Order – Available
Door Delivery – Within 2 Kms radius
Themed Cakes – Available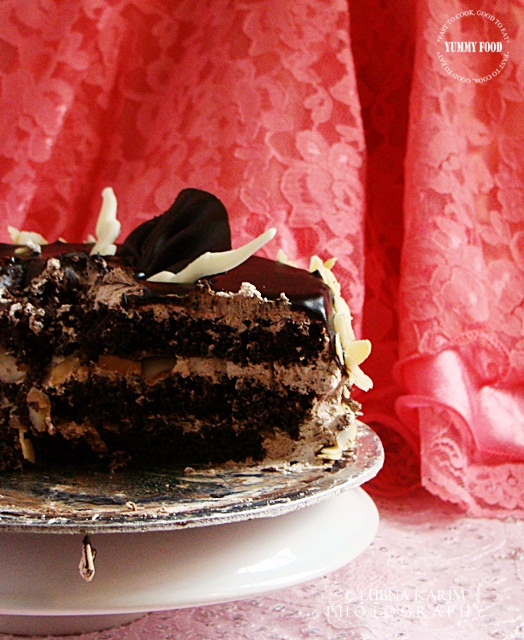 So next time you are planning a party or just want to pamper your sweet tooth or want to pick up
healthy goodies
for friends/family or want to surprise your loved ones then do drop by at 'Just Bake' and choose from wide range of goodies. If you ask me will I go there again? Definitely 'Yes'. Want to know more or to order online click there website '
Just Bake
'.