As we step into the New Year, we look forward to accomplishing new goals, plan to take new roads to unexplored destinations or rediscover ourselves spiritually and physically. Just a few things that everyone religiously jots down in his diary and hopes to fulfill them by the year end. If you are an adventurer, then you might have already made a list of places that you are looking forward to visiting this year. If you are on the path to rediscovering yourself, then you must have already decided which spiritual guru to follow. But for foodies, the list always remains unending. Every month, a new restaurant opens in your neighborhood, or you get to know from friends about an old restaurant that has been serving its patrons for years. All such excuses and experiences prompt you to explore a new restaurant in Delhi every new month.
To make your dining experience remarkable, you should choose the right restaurant and book a table in advance with online table booking platforms like Clicktable. Clicktable helps you not just avoid last minute hiccups but also grab great deals. Now that you know how to avoid last minute hassles, here's the much-awaited list of places to choose from.
Barcelos, Khan Market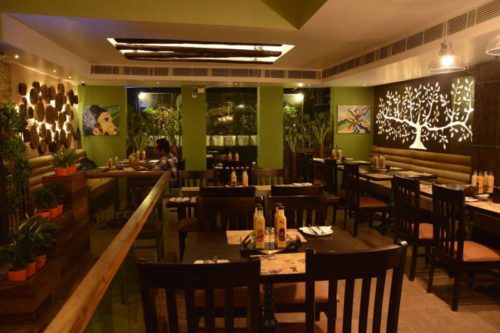 When you are craving for cuisine that is influenced by Portuguese cooking style, then reserve your table in this exquisite restaurant known for serving finest quality chickens.
Why visit?
Named after a quaint Portuguese town, Barcelos will leave you drooling over its variety of chicken dishes that are marinated in sauce and grilled to perfection. Besides serving Portuguese specialties, the restaurant also serves African cuisine.
What to order?
If you are planning to dine here, they make sure to order the Peri-Peri chicken and its famous Black Burger.
Average cost for two: The average cost for two is Rs. 1200.
Image Credit: Sodelhi.com
Thai House by Kylin, Greater Kailash 1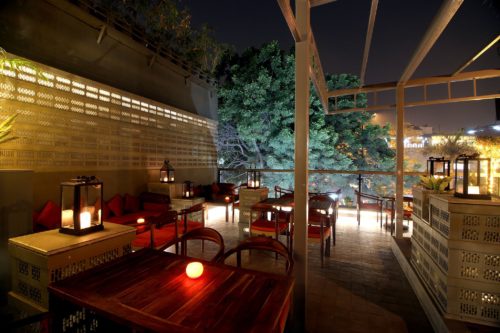 Thai House creates a magical atmosphere to spend a beautiful evening with your friends and family. This restaurant is renowned for serving its guest's exotic Thai cuisine.
Why visit?
The menu prepared by the chef is as per to the Indian taste buds, with a combined touch of Thai flavor. The seafood lovers also get to taste some exceptional freshest and tastiest seafood varieties.
What to order?
When dining out here, the jungle lamb curry, grilled butterfly jumbo prawns, Pandan Leaf Chicken or Thai Crab cake can be some favorite items on your table. Also, make a note to try the Chilly Chocolate ice cream.
Average cost for two: Rs. 1,500
Image credit: Facebook Page
Maquina, Hauz Khas Village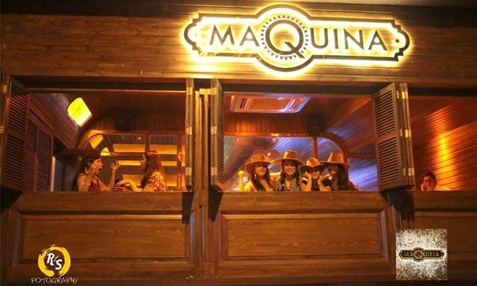 For people who are seeking a lively nightlife in Delhi, Hauz Khas Village has lots to offer them. The locality is dotted with so many restaurants that it becomes difficult to choose. But if you are specifically looking for a restaurant that serves mouthwatering Mexican delicacies, then your search ends here.
Why visit?
Maquina is a Tex-Mex cuisine restaurant and Dive Bar where you are not just served Mexican food at its best, but you also get to enjoy live music.
What to order?
The dishes that every foodie must try here are pulled pork Tacos and Grilled leg of chicken nachos.
Average cost for two: Rs. 2000
Image credit: Redfoodie
Salsa Salsaa, MG Road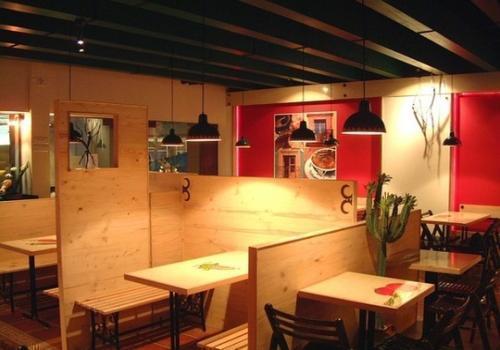 Want to taste authentic flavors of Mexican cuisine in Gurgaon? Then you should head to Salsa Salsaa in MG Road. The impressive interiors of the restaurant give a whole Mexican feel. Relax in the wooden sofas, admire the colorful photographs on the wall and prop cactus plants that create a real Mexican atmosphere.
Why visit?
The restaurant is famous for serving BBQ' sizzlers, besides traditional Mexican dishes like Enchiladas, Burritos, and Fajitas that are the favorites with the guests.
What to order?
As you are in a Mexican restaurant, then you must sample Quesadillas, Fajitas and Tacos.
Average cost for two: Rs. 1100
Image credit: Eveningflavors.com
Geoffrey's, Noida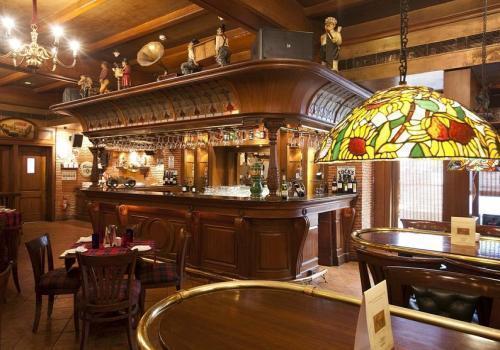 Geoffrey's boasts to be the first and only authentic British-styled pub. The chestnut wood-paneled walls and the rare, hand-picked curios from all over Europe that decorate the interiors of the restaurant give an English touch to it.
Why visit?
This multi-cuisine restaurant serves everything from Indian to Lebanese, Chinese, Continental and Italian. So, you have plenty of options to choose from and the bar serves several international drinks to quench your thirst.
What to order?
The menu has everything you need. Order anything to enjoy a sumptuous meal at Geoffrey's.
Average cost for two: Rs. 2600
Image credit: Eveningflavors.com
These are just a few recommended restaurants that you can look forward to visiting to enjoy sumptuous lunch or dinner with your family and friends.